Packaging Cushions & Media
Blocksom Molded Paratex® Packaging
Molded Paratex® is a highly compressed blend of natural fibers, bonded together with a specialty compounded latex. Its bounce-back cushioning ability is achieved by curling the fibers, which are then custom molded to design specifications.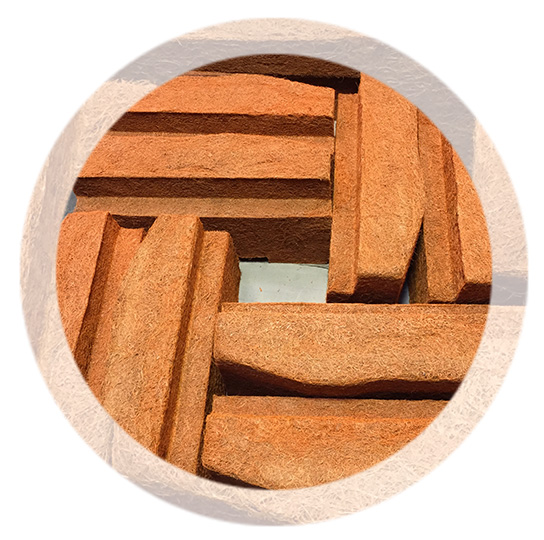 Federal Specification PPP-C-1120, Rubberized Hair
Blocksom & Co's rubberized hair is available in sheet or custom molded shapes in accordance with Federal Specification PPP-C-1120 and MIL-C-7769. Cushions hold their shape through a broad temperature range. Density may be adjusted to suit the static loading of individual items.
Completely Reusable and Long Lasting
From subassembly to assembly, over and over again, Molded Paratex® will last years, without a significant loss of shape or cushioning ability. Molded Paratex® resists cutting, so even sharp-edged parts are cushioned effectively. It can withstand extremes of temperature and weather so it can hold up to long term storage in virtually any climate.
Flexibility for Now and the Future
Molded Paratex® can be custom engineered to cushion a variety of shapes, weights, and materials. It can be form fitted to a broad range of parts and due to density variability it can be used for lighter and heavier weight items.
Protection for Parts in Transit
Adding Molded Paratex® to portable rack designs can significantly reduce damage to fabricated parts in transit. As an index material, it adds an extra element of protection with its inherent cushioning ability, thus providing low-level shock protection during transport of parts and subassemblies.